Surface Water
We support you in questions concerning slope and surface waters:
Catchment area mapping for surface waters
Flow paths and drainage paths
Submission projects and support by authorities
Conceptual design and implementation of retention options
More
Are you looking for innovative ways to deal with surface drainage water? We offer you ecological concepts for infiltration and retention basins.
Your advantages with GEO Unterweissacher:
Analysis of the actual situation of surface water
Innovative and ecologically sustainable concepts for better water retention, e.g. by changing land use, creating infrastructure, retention areas and infiltrations
Comprehensive planning incl. photo documentation and further information on concept basis
Support from the concept development to the official procedure
GEO Unterweissacher helps you with:
Catchment area mapping for surface water

Determination of flow paths and drainage paths

Calculation of drainage rate

Conceptual design of retention possibilities of all kinds

Submission projects, support by authorities and implementation
Due to climatic changes and anthropogenic influence on the earth's surface (extensive sealing, conventional agriculture, etc.), the runoff of surface water, i.e. the non-percolating portion of precipitation of precipitation, increases sharply. are dried out agricultural soils, increased erosion of humus and an increase in damage events after precipitation. Currently common (state-of-the-art) methods in projects related to slope water and surface runoff have the goal of "technically controlling the water and discharging it without causing damage". However, the runoff portion of precipitation offers many positive aspects.
We focus on a new perspective and offer alternative and sustainable possibilities in dealing with the surface run-off portion of rainwater in addition to the generally used mostly technical solutions for infiltration and retention basins. For this purpose, the areas concerned are mapped in detail and the most important natural parameters are recorded. It is particularly important for us to provide our customers with appropriate advice on site. In joint work with our customers, tailor-made concepts can thus be created to enable a more careful and sustainable handling of surface water. If necessary, we accompany our customers up to the submission to the appropriate authorities. In cooperation with our project partner Josef Andreas Holzer from the Krameterhof in Lungau, combinations with alternative and ecological agricultural and forestry projects can thus also be planned and also implemented.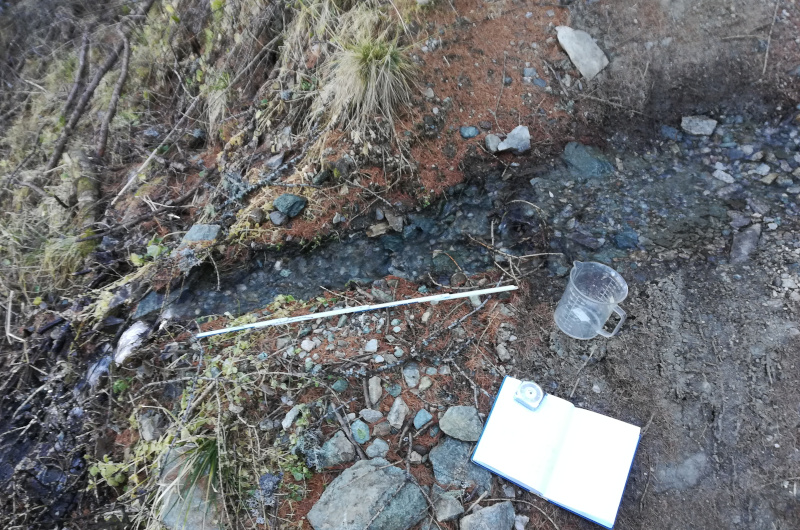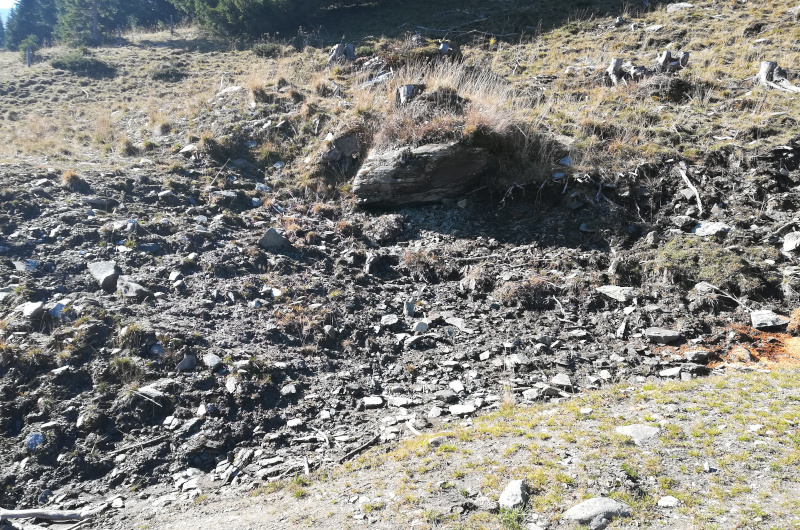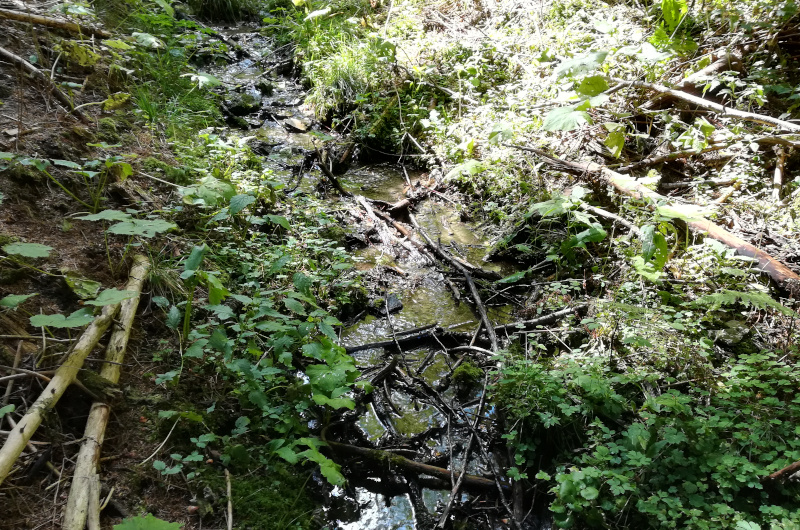 Our GEO Unterweissacher offer for you:
Terrain survey
During the site survey, a survey of the orographic catchment area is carried out with a determination of the flow paths and runoff coefficients. Important geological, morphological and hydrogeological conditions are also recorded in order to optimally plan the measures required by the customer.
The site inspection is supplemented by a photo documentation for the customer with a representation of the most important points.
Calculations and analyses
The collected basic data are digitalized, anaylsized and used for concept planning.
Tailor-made concepts are planned based on the natural space parameters and the customer's wishes. In order to obtain a comprehensive picture of the future situation, calculations are carried out for different precipitation amounts in order to be able to estimate infiltration amounts and runoff volumes.

"The targeted use and timely availability of the accumulating slope water and the surface water drainage after heavy rain events is - together with necessary further changes - one of the fundamental issues for agriculture in the near future with regard to the secure and regular production of food".
GEO Unterweissacher Services:
Initial telephone consultation
We will explain you as the decision maker about the process and all necessities in detail in advance.
Transparent costs
With us, there is always a clearly itemized and comprehensible offer without hidden costs.

Prompt initial inspection
In justified, urgent cases, projects are handled and prioritized as promptly as possible.
You still have questions? Please contact us!