Continuing Professional Development or CPD is a continuing learning process of maintaining and improving professional competence through attending professional courses, training and conferences as well as informal learning within company trough coaching and monitoring programs.
In today's competitive market and the rapid development of new technology, CPD is required to stay compliant with rigorous industry requirements. Having an opportunity for professional development let us set strategic goals and supporting objectives to achieve this aim and being updated with new trends and technologies used in exploration and mining. Our company is creating a personal development plan for each employee based on self-analysis of core competencies, personal reflection and honest appraisal of strengths and weaknesses.
Recently, as part of our CPD, we made a field trip called "Roadside geology of California and Nevada" where we had the chance to visit mayor mining district in the western US, including Mojave mining district (Calico and Hector), Silver peak mining district (Clayton Valley Li project and Rhyolite Ridge Li – B project). We had the opportunity to discuss with our American colleagues about the development of their lithium projects and to share knowledge and experiences.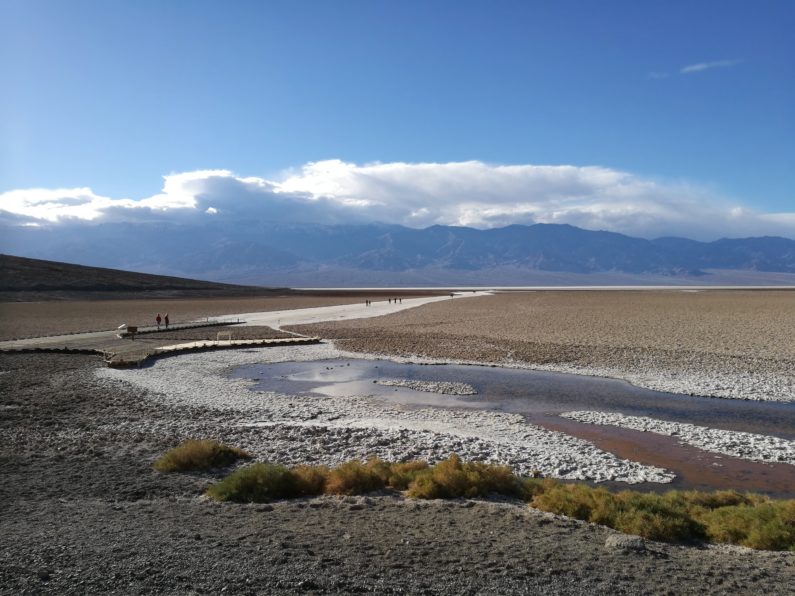 However, the highlight of our US trip was the B-Li deposit in Nevada, which is a sedimentary type of lithium – borate deposit typically found in tectonically active zones associated with deep-seated faulting. Lithium and borate mineralization Rhyolite Ridge deposits occur as evaporative concentrations formed in shallow water in closed basins within clayey lacustrine strata and accompanied by volcanics and tuffs.
Rhyolite Ridge B-Li deposit has two mineralized zones (upper zone and lower zone). The upper mineralized horizon contains very fine disseminated Searlesite (NaBSi2O6·H2O) with lithium grades ranging from 1.500 to 2.000 ppm. The lower mineralized sequence has no Searlesite and contains up to 2.000 ppm of lithium. The lithium-bearing mineral is most likely Sepiolite (clay mineral), which is form formed by precipitation of near-surface saline waters, under aridic conditions.
The Rhyolite Ridge B-Li deposit shows us how the demand for lithium can change the viability of such a low-grade lithium deposit.