Mining
We help your mining operation from exploration to after-use:
Exploration & mining operations plan
Quality control for best possible profit
Authorities & laws in line with company needs
Concepts for after-use
More
You own a mining company or a quarry and are you looking for a reliable partner for the optimal use of your mining operation and support in official procedures?
Your advantages with GEO Unterweissacher:
Economic optimization: you get more usable material out of your quarry over a longer period of time under optimal conditions.
More safety: You recognize geological hazards quickly and at an early stage. This enables you to take the right measures in good time.
Hard facts for any terrain: You receive geological terrain data collection (mapping, documentation). Inaccessible areas are analyzed with modern techniques (terrestrial & UAV photogrammetry or laser scanning).
GEO Unterweissacher helps you as a mining contractor in case of:
unexpected quality problems of your quarry rock
official closures or warnings of your quarry
compliance with safety regulations for continued operation in accordance with the law
finding the most profitable mining solution for your quarry
We are familiar with the most common needs and challenges of mining companies and quarry operators: For years, mining takes place, but suddenly the quality of the material is no longer right. For safety reasons, parts of the quarry are suddenly closed by the authorities. Your customer is breathing down your neck and you need to deliver high quality rock quickly....
In a nutshell: You have to maintain a profitable operation while bearing the safety risks and the financial risks for yourself and several employees.
Our experts at Geo Unterweissacher specialize in precisely these challenges in mining operations. We have the scientific know-how and the practical experience to make quarries last as long as possible and to work out the most profitable way for mining operations.
We accompany your mining operation from exploration (greenfield), through quality assurance in mining, to proper closure and after-use.
In addition, we also play the "scientific fire department" with our expertise
...support in authority procedures (e.g.: closure after safety endangering event) or
...technical assistance with special questions (waste of the mining quality of the currently available material)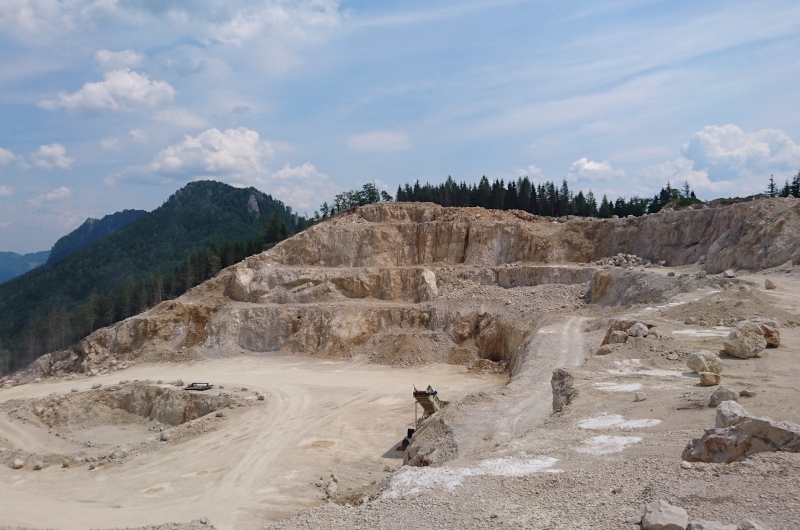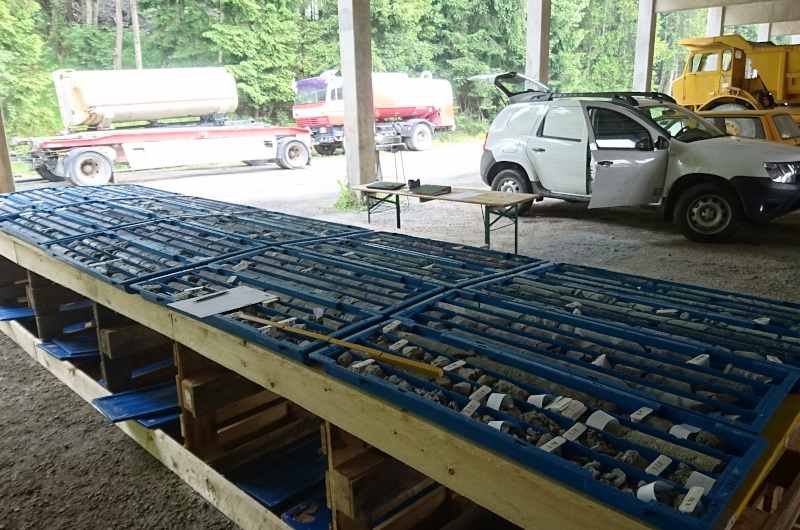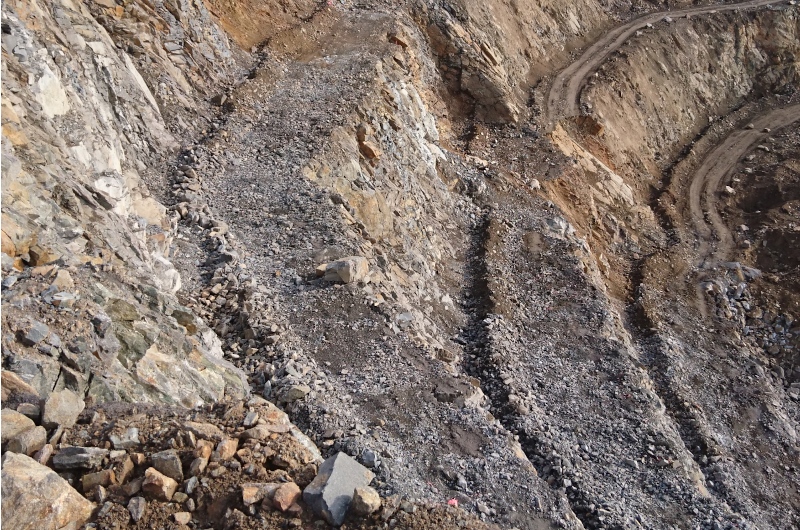 Our GEO Unterweissacher offer for you as a mining contractor:
Technical and economic optimum
We help you to get the economic optimum out of your quarry with the most modern technical methods. In doing so, we take care to enable you to walk the tightrope between the requirements of the authorities and economic efficiency. That means: We support you so that you do not get any problems with the authorities on your profitable way.
Support for maximum (economic) success
To ensure that you profit from your quarry for as long as possible, we optimize your excavation geometry. In this way, we ensure that you do not risk slopes that are too steep (keyword: safety for your employees - risk of closure by authorities!) or that you enter the quarry too shallow (keyword: too little material gain!). We calculate for you the optimal slope angle and their optimal alignment. For existing operations as a tip: Already with nuances in the alignment a lot can be achieved here.
Scientifically based development
We explore the target areas for their usability as mineral raw materials (sand, gravel, solid rock, granite, gneiss, industrial minerals, ores, etc.). By means of core drilling, we find out where how much material is present and in what quality. From this we develop a geological model. Based on this model, a future mining plan is proposed (mining operation plan).
Re-use and closure
In your interest, we work closely with nature conservation. In this way, you preserve natural stability on the one hand and the landscape on the other. The former encroachment by your quarry is thus reversed as far as possible. We therefore ensure that you leave no scars in the terrain, but ecological niches. Ideally, you can then continue to use these profitably.

"With our services, we provide you with a sound basis for decision-making to maximize your profits and the occupational safety of your employees".
GEO Unterweissacher Services:
Initial telephone consultation
We will explain you as the decision maker about the process and all necessities in detail in advance.
Transparent costs
With us, there is always a clearly itemized and comprehensible offer without hidden costs.

Prompt initial inspection
In justified, urgent cases, projects are handled and prioritized as promptly as possible.
You still have questions? Please contact us!