Hydrogeology
We support you in hydrogeological questions:
Mapping and quality monitoring of springs
Sampling and interpretation of laboratory results
Support for the registration of water rights
Ongoing preservation of evidence and monitoring
More
Do you have questions about the use or pollution of potential or existing springs on your land? We offer you our professional expertise from the search and evaluation of water deposits to source capture and monitoring for preservation of evidence.
Your advantages with GEO Unterweissacher:
Comprehensive data collection and evaluation of the most important parameters for springs
Expert opinions on hydrogeological conditions of various projects
Consulting for the implementation incl. handling by the authorities for the registration of the water right
Own spring capture with clean drinking water in sufficient quality
Cooperation with certified laboratories for water analysis
GEO Unterweissacher helps you with:
Search and evaluation of water resources on your own property/project area
Evaluation and setting of own wells
Sampling for geochemical questions
Geological studies, mapping and visits to authorities for hydrogeological questions
Soil surveys and construction supervision
Interdisciplinary descriptions of natural areas and geological questions during renaturation
Clean drinking water is the most valuable foodstuff and its sufficient availability represents a basic right. Securing spring outlets for long-term self-supply is increasingly becoming one of the most important issues, especially in rural areas. Clean drinking water in sufficient quantity depends on numerous parameters. These include, above all, the geological catchment area and its use by humans.
In today's world, the effects of intensive land use and land sealing in particular are major contributors to reduced infiltration and thus reduced groundwater recharge. For many large-scale infrastructure projects or mining operations, evidence collection at the used wells of neighbors is essential. Through comprehensive, continuous data collection, an impact can be shown or even ruled out.
Comprehensive knowledge of the surface and subsurface catchment area and of the fluctuations in physical, chemical and biological water parameters over the course of the year is necessary for comprehensive securing of rights to springs or for securing the rights of third parties. Via permanent monitoring or monitoring carried out at defined intervals,these can be recorded and compared with changes in the catchment area. With sufficient data, facts at the source can be documented in order to determine, among other things, influences of third parties on the source water. A possible influence or even damage of springs up to the point of drying up due to planned or implemented projects can thus be clearly and transparently presented to the project designers, executors and representatives of the authorities.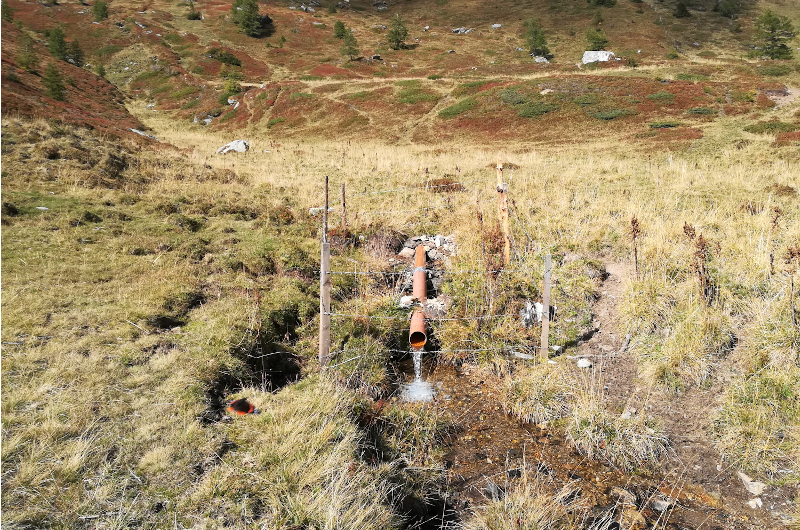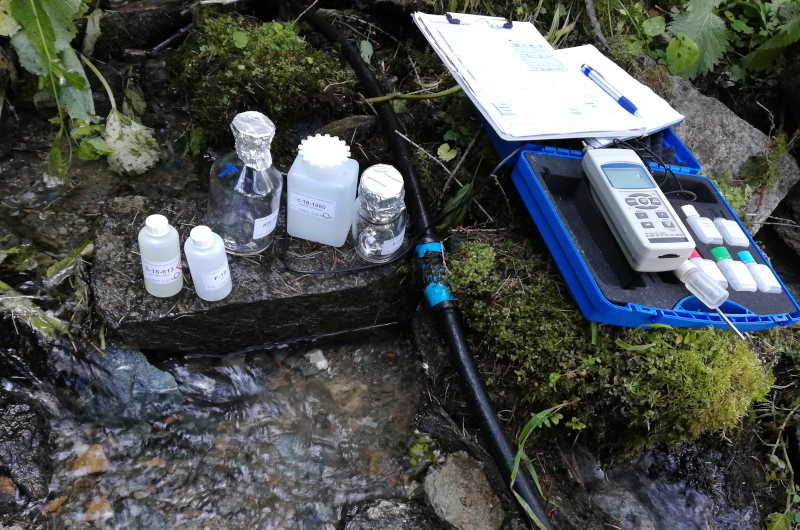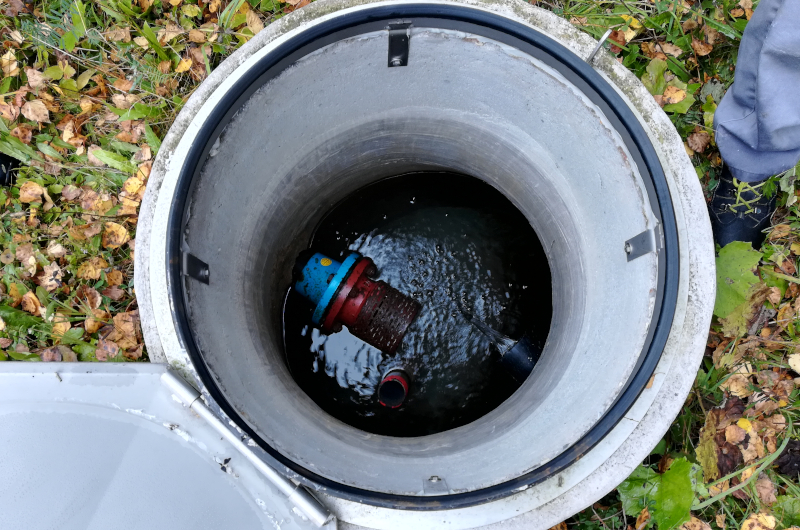 Our GEO Unterweissacher offer for you:
Terrain survey
Known springs are surveyed and then digitized. The water search is based on geology, morphology and vegetation near natural water outlets.
Source parameters such as bulk, temperature, ph, conductivity, and hardness are determined and interpreted. A mapping of the catchment area to delineate protection zones can be done in parallel.
Monitoring
Depending on the requirements, a suitable monitoring program is created. This includes manual measurements by the customer or trained employees of GEO Unterweissacher GmbH.
Laboratory tests are carried out at regular intervals to characterize the physical, chemical and biological properties over the course of the year.
Data management
The collected data are stored and analyzed in digital form. Data collected over a longer period of time result in the characteristic picture of the respective source.
Official channels
To secure the source, we support our customers in the registration of water rights as well as in the compilation of documents for projects in which an expert opinion and preservation of evidence is required by the authorities.
Spring capture
If the spring is to be captured for domestic and economic use, we offer support and advice to the customer and the executors. We also offer together with our partner Josef Andreas Holzer from Krameterhof the implementation of spring catchment.

"Having clean drinking water of sufficient quality at your own property is a privilege that is invaluable".
GEO Unterweissacher Services:
Initial telephone consultation
We will explain you as the decision maker about the process and all necessities in detail in advance.
Transparent costs
With us, there is always a clearly itemized and comprehensible offer without hidden costs.

Prompt initial inspection
In justified, urgent cases, projects are handled and prioritized as promptly as possible.
You still have questions? Please contact us!